Oven Repair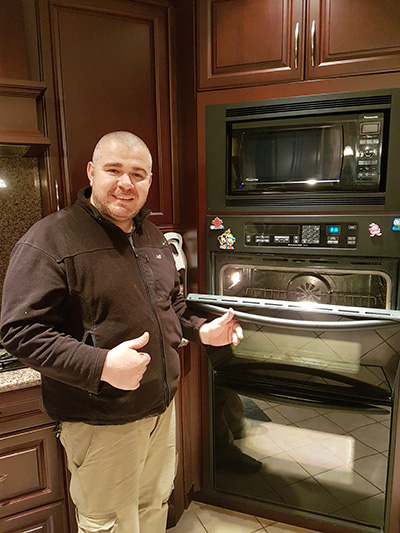 Having a reliable oven is essential when it comes to preparing your favourite meals. When your oven no longer heats up or when you notice any kind of problem, it is important that you call a trained technician right away. Never risk DIY oven repairs since they can have devastating results. Not to mention the fact that At Max Appliance Repair Ottawa we take great pride in providing professional Ottawa oven repairs without delay. When you need fast oven repairs, you can always depend on our speedy team. Not only do we arrive quickly, but we work just as fast to determine the cause of the problem and fix it without any unnecessary delays.
When you choose us, you can be sure that you will be cooking delicious and nutritious meals again in no time. By choosing professional oven repairs Ottawa by our team, you can extend the life of your oven and enjoy that much more use of your favourite appliance.
When you contact us at (613) 518-2177, you can depend on our technicians to arrive quickly and get straight to work. Our goal is to complete the diagnosis and oven repairs on site. We always stock our vehicles with tools and several parts that might be required to complete the repairs without you having to wait for the replacement parts.
Our team is trained and experienced to perform repairs on all types of ovens. There is no job too big or small for us. Some of the most common problems that we come across include:
Oven not turning on
Oven getting too hot
Oven not getting hot enough
Preheating issues
Problems with the fan
Faulty thermostat
Strange noises