GET A QUOTE NOW:
---
Fridge Repair FAQs
Your fridge is probably the most important appliance in your home which is why it's so important to keep it running. When you need urgent fridge repairs, you might have a few questions. Here are a few of the most common questions and answers.
Q: My fridge isn't working, should I call a technician right away?
A: It is a good idea to contact a professional fridge technician when you notice a problem. However, if your fridge suddenly stops working, it's best to check your power supply and outlet first. I could be something as simple as a power outage or faulty outlet.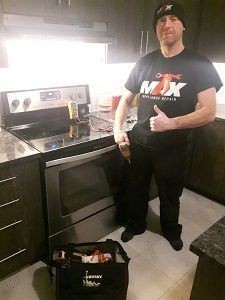 as much as possible to prevent your fridge from getting too warm too quickly and this will also help keep your food from spoiling.
Q: What is that strange sound coming from my fridge?
A: Even when your fridge is new, you can expect some amount of noise. That said, if any noises become loud or if you notice an odd sound, it is best to have the problem investigated before any further damage is caused.
Q: I'm great with electronics, can I fix my fridge myself?
A: Unless you are a trained appliance repair technician, it's not a good idea to perform repairs yourself. Not only could you end up breaking additional parts, but your own work will not be covered by any kind of guarantee.
Stove Repair FAQs
Should your stove give you any trouble, you might have a number of questions. Here are some of the most commonly asked stove repair questions and answers.
Q: How long will I need to wait for my stove to be fixed?
A: Max Appliance Repair technicians arrive on the same day and we come prepared. We stock our vans with parts and tools so that we can perform repairs without delay. Our goal is to complete stove repairs during our initial visit.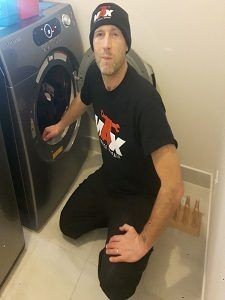 The tools and parts needed to fix your stove during our first visit.
Q: Why does my electric stove not maintain the set temperature?
A: If you set your stove to a certain temperature but it does not seem to reach or maintain this temperature, there could be a number of possible causes. From the knobs to the thermostat, it's best to have a technician take a look.
Q: How to make sure that I choose the right technician?
A: It might seem tricky at first but, if you know what to look for, you will narrow down your options in no time! Remember to always check their reputation, experience, and credentials before hiring a technician.
Oven Repair FAQs
Like your stove, your oven is another essential part of your kitchen. If you notice any problems with your oven, you should call a technician right away. Here are some common oven repair questions and answers.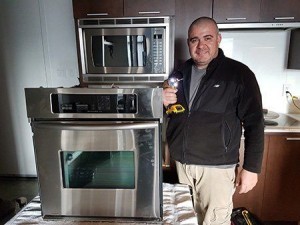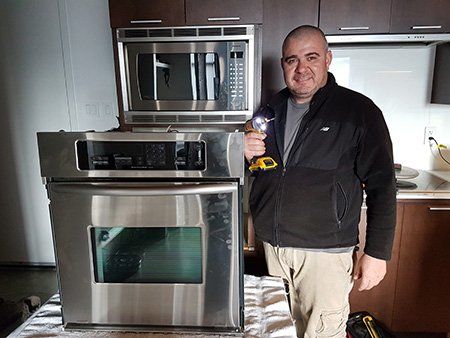 Q: Why will my oven not turn on?
A: Electric ovens rely on electricity in order to function. Check the power supply before you call a technician. There might be nothing wrong with your oven if you are simply experiencing a power outage.
Q: Why does my oven smell strange?
A: Even if you never spill anything in your oven, vapors will cause the interior of your oven to become quite greasy and sticky. If not cleaned, this buildup can smell pretty bad when you turn your oven on. If you notice smells like burning rubber or plastic, turn your oven off and call a technician.
Q: Can I use my oven even if it's not working perfectly?
A: If your oven is getting too hot, your food will probably burn. If your oven is not getting hot enough, your food will not cook. Apart from this, any fault with your oven can present a fire risk. All the more reason to wait until the repairs are complete.
Dishwasher Repair FAQs
Your dishwasher not only cleans your dishes but also ensures that they are sanitized. Without the use of your dishwasher, you will spend hours hunched over the sink. When you need urgent dishwasher repairs, you might have some questions. Here are some commonly asked questions and answers you will find handy.
Q: Why is there water coming from my dishwasher?
A: Your dishwasher needs water to get all those dishes clean. If you see water leaking from this appliance, it could be something as simple as a worn or loose hose. If this is not the case, a technician will be able to locate and repair the problem.
Q: Why is my dishwasher making a strange sound?
A: Many noises are normal when it comes to your dishwasher. If you notice a particularly loud sound or strange noise, There could be a mechanical problem or there could be some debris (like a piece of a broken dish) moving around and making a lot of noise. If your dishwasher seems to be completely clean and the sprayer arms are not touching other parts of the dishwasher or any dishes, call your local expert.
Q: Can I fix my dishwasher myself?
A: Some minor problems like a loose or broken hose could be considered a DIY job. However, when it comes to mechanical or electronic repairs, it is best to call in the professionals. Not only because they work that much faster, but also because you will enjoy a guarantee on their work.
Washer Repair FAQs
Your washer works hard to ensure that your laundry comes out spotless. It's no wonder they break down from time to time. When you need fast washer repairs, you might have a few questions. Here are some FAQs to ensure that you are properly informed.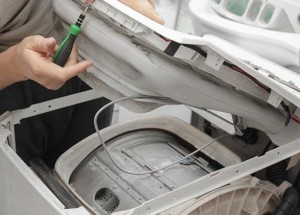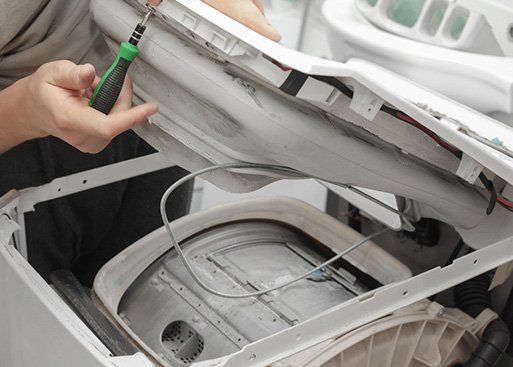 Q: What should I check before calling a technician?
A: Before you contact an appliance repair expert, it's a good idea to check your water supply, electric supply, and the power outlet to which your washer is connected. If none of these areas are to blame for the fault with your washer, it's time to call a technician.
Q: Why is my laundry not coming out clean?
A: There could be a number of reasons including overloading and using the wrong detergent. Another common problem is selecting the incorrect wash cycle. Sometimes it's best to opt for a longer cycle for clothing that needs that extra cleaning power.
Q: Why does my washer not complete a wash cycle?
A: There are several phases of a full wash cycle. If any of these are interrupted, you will either notice that your laundry is not coming out as it should or your washer will simply stop and fail to continue. For example, if there is a problem with the water inlet, your washer cannot function. The best way of diagnosing problems is by checking your water and power supply first. If there are no water or electrical problems, call a technician.
Dryer Repair FAQs
Much like your washer, your dryer is another essential household appliance that will certainly help you save plenty of time. Here are some commonly asked questions regarding dryer repairs as well as answers. Should you have any other questions, feel free to contact our team.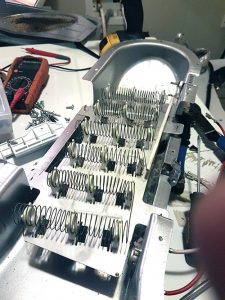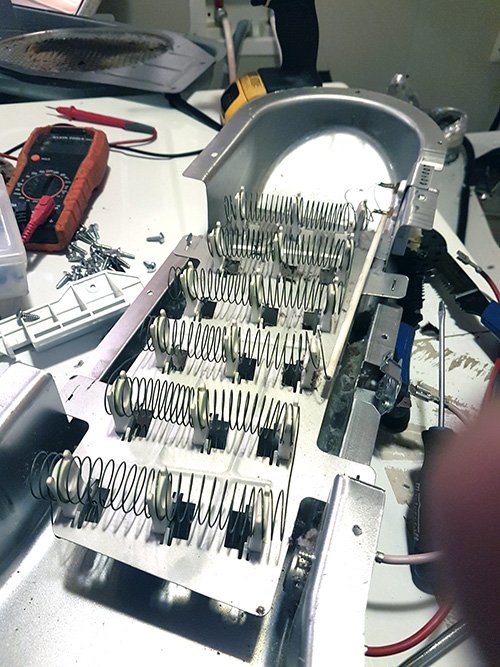 Q: When can I expect a dryer technician to arrive?
A: At Max Appliance Repair, our technicians arrive the same day anywhere in Ottawa and we get straight to work. We always work hard to diagnose and repair dryers during our first visit.
Q: Why is my dryer not turning?
A: Your dryer needs to toss your laundry around in order to evenly distribute the warm air. If your dryer is not turning, it could indicate a problem with the motor or other mechanical parts. It is advisable to call a professional and avoid using your dryer until repairs are completed.
Q: What is causing my dryer to get too hot?
A: If you set your dryer to a certain temperature but it gets far too hot, there might be a number of reasons for this problem. It is strongly recommended that you avoid using your dryer until such time.