GET A QUOTE NOW:
---
Everything You need to know About your Stove Repair
Stove Repair FAQ
Should your stove give you any trouble, you might have a number of questions. Here are some of the most commonly asked stove repair questions and answers.
Q: How long does it takes to fix a stove?
A: Max Appliance Repair technicians arrive on the same day and we come prepared. We stock our vans with parts and tools so that we can perform repairs without delay. Our goal is to complete stove repairs during our initial visit.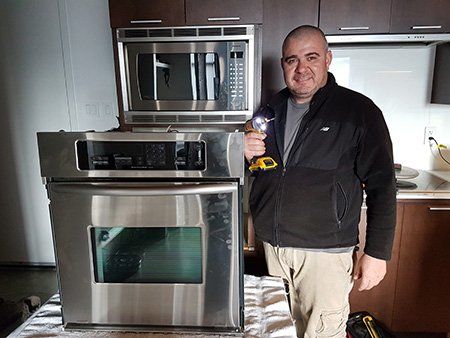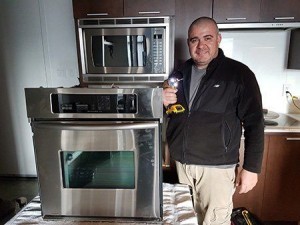 The tools and parts needed to fix your stove during our first visit.
Q: Why Doesn't My Stove Maintain Temperature?
A: If you set your stove to a certain temperature but it does not seem to reach or maintain this temperature, there could be a number of possible causes. From the knobs to the thermostat, it's best to have a technician take a look.
Q: How to make sure that I choose the right technician?
A: It might seem tricky at first but, if you know what to look for, you will narrow down your options in no time! Remember to always check their reputation, experience, and credentials before hiring a technician.
Q: About how long is it going to take to fix my stove?
A: It's impossible to tell you exactly how long our technicians will take to fix your stove (just because every project is an entirely different animal all unto itself), but our technicians will work as quickly as possible to get your stove back up and running before the end of the day!
Q: How can I be sure the right professionals are coming out to help me?
A: We can tell you with full confidence that every single one of the professional technicians we send out from our operation here at Max Appliance Repair are going to have all of the skills, all of the talent, all of the training, and all of the tools necessary to tackle any specific job and fix any specific problem they may come across.
Q: How do I fix the knob on my stove?
A: We recommend you to not do this by yourself to ensure your safety. If you have a gas stove it needs to be inspected for gas leaks. Our expert technicians have the right tools to troubleshoot these issues on the spot and do it fast. Our services are affordable and easy to book. Give us a call today!
Home Appliances Brands We Repair
Our team can work on any appliance from any of the major brands. From Miele and Inglis to Bosch and AEG, we can work on it. Here are the appliance brands we can repair:
Testimonials From Our Customers