GET A QUOTE NOW:
Everything You need to know About your Dryer Repair
Dryer Repair FAQ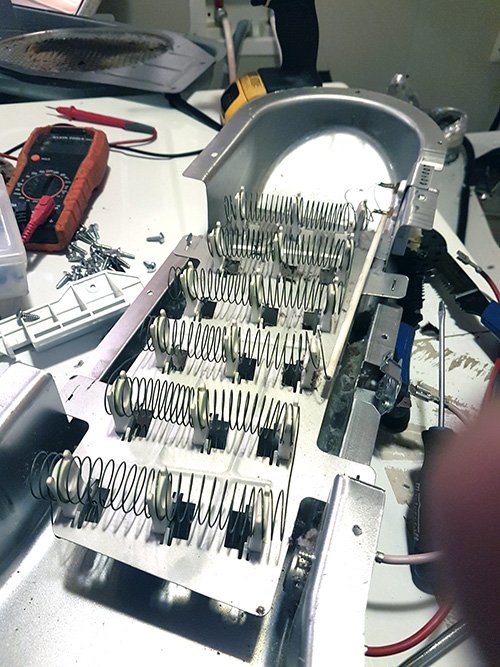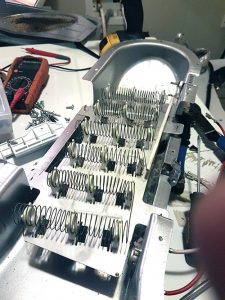 Much like your washer, your dryer is another essential household appliance that will certainly help you save plenty of time. Here are some commonly asked questions regarding dryer repairs as well as answers. Should you have any other questions, feel free to contact our team.
Q: Is there anything I should do before calling a Max Appliance technician for help?
A: Right out of the gate – especially when you're talking about a washing machine that will inevitably connect to both electricity and water supplies – you are going to want to have a look at both of these supply lines for power cords and make sure that they are in proper working condition. If something is compromised is a good idea to contact us here at Max Appliance Repair in Ottawa ASAP. You don't want to be fiddling around with a potentially dangerous situation combining water and electricity in the same dysfunctional system.
Q: How long will a dryer fix take?
A: We can't tell you exactly how long it's going to take to get your washing machine or your dryer back up and running, but we can tell you that the fixes will be completed before the end of the day you call us out for help – and we 100% guarantee it!
Q: When can I expect a dryer technician to arrive?
A: At Max Appliance Repair, our technicians arrive the same day anywhere in Ottawa and we get straight to work. We always work hard to diagnose and repair dryers during our first visit.
Q: Why is my dryer not turning on?
A: Your dryer needs to toss your laundry around in order to evenly distribute the warm air. If your dryer is not turning, it could indicate a problem with the motor or other mechanical parts. It is advisable to call a professional and avoid using your dryer until repairs are completed.
Q: Why is my dryer getting really hot?
A: If you set your dryer to a certain temperature but it gets far too hot, there might be a number of reasons for this problem. It is strongly recommended that you avoid using your dryer until such time.

Home Appliances Brands We Repair
Our team can work on any appliance from any of the major brands. From Miele and Inglis to Bosch and AEG, we can work on it. Here are the appliance brands we can repair:
Testimonials From Our Customers