Broken Heating Element
A stove burner won't heat if the coils are broken. Depending on the stove, its type and model, it could have a variant of the conventional heating element. Irrespective of the specifications, the heating element may be broken, it could be inefficient, or it may have suffered some damage and is malfunctioning. The heating element may have to be replaced. Our technicians can replace the heating element in one visit, and complete stove repair onsite at your home.
Broken Heat Sensor
The heating element may be fine, and the problem could be in the sensor. All stoves have sensors. Since modern stoves regulate temperature to the precise degree, and some models can be more accurate to the decimal, the sensor does play a crucial role. Sensors are quite sensitive and they can break down. Replacing the sensor should solve the problem. Our technicians can inspect if the sensor is at fault or the heating element should be replaced. We recommend a solution accordingly.
Switch is Broken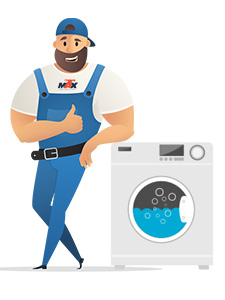 This is a simpler problem to manage. A broken switch is as common as a blown fuse or tripped circuit. The switch is used every time. Even if you have a touch panel that enables you to control the various settings, modes and temperature regulation, there are switches operating inside the appliance. These switches can break down. The touch sensors may also be unresponsive. The fuse, switch, sensor, and heating element, all work in sync for a stove to heat. Any disruption may prevent the stove burner from heating.
Stove burners may have grime and residue buildup. Cleaning the debris is essential in such cases. There can be other circuitry or central control board related issues. Our technicians are fully equipped to conduct all such inspections.
Call our team at (613) 518-2177 for expert appliance repairs.