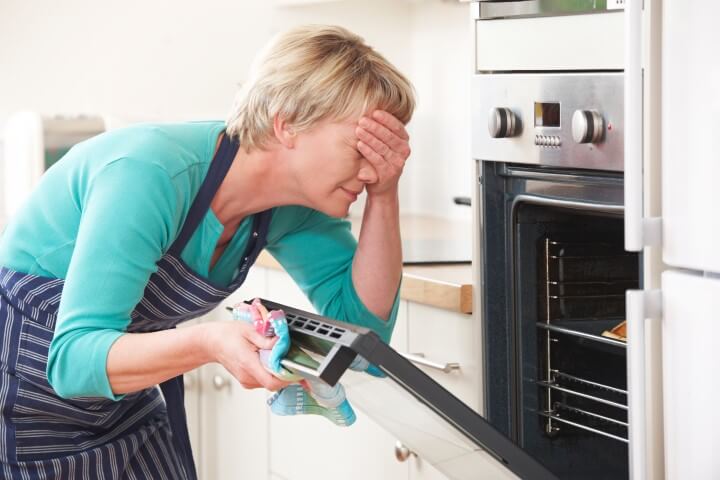 Common Stove Problems And How To Avoid Them
Of all the appliances in your home, your stove is one that will most likely be taken for granted. Until, of course, the day comes when it no longer performs as it once did. The good news is that there are easy solutions to some of the most common stove faults as well as ways of preventing these faults from occurring. For any complex or serious repairs, our team is available throughout Ottawa and we are happy to help at the drop of a hat.
Gas Burners Not Lighting
If your gas cooktop is not igniting, there are a few possible causes. If you have an electric ignition on each burner, you should hear a clicking sound when you turn it on. If you don't hear this but you smell gas, the ignition switch could be faulty. Try another burner just to be sure. You can also take some time to perform a deeper clean. Dirt has a way of getting into the smallest spaces and this can cause problems with the ignition. Unplug the stove, remove the grate and burner cap and clean out any debris. You can also check for loose wires.
Gas Burner Heating Slowly
If your gas burner or multiple burners are slow to heat, it could be due to debris clogging the burner openings. The flames will be smaller and, therefore, not as hot as they should be. Normally, this can be fixed quite easily by simply cleaning your stove thoroughly. Make sure that you unplug the stove before you begin. Soak the burner caps in soap and hot water. Scrub the surfaces with a firm brush and wipe your stove down with a damp sponge. You can use a toothpick to remove debris from the gas valves. The combination of vinegar and baking soda can really help remove stubborn dirt.
Electric Burner Not Heating
If one electric burner stops working, you should test them all. If all of them are not working, it could indicate an electrical problem. If it is just the one burner, it could be the connection from the coil to the cooktop. In some cases, the coil might need to be replaced.
Induction Element Not Heating
Induction stoves heat the pan directly as opposed to heating the burner. You need special pans for this worktop to function properly. If you are using a ferromagnetic pan and it's still not working, you can try it on another burner just to be sure. These faults are best diagnosed and repaired by trained experts.
Gas Stove Clicking Continuously
If the gas ignition switch continues clicking after the burner is lit it could be due to some kind of blockage. Check the burner cap to make sure that it is not blocked by debris or knocked out of place. Check the gas grates for debris too. Another possible cause is the accumulation of moisture trapped in the cooktop. You can try drying your stove with towels or even a fan.
Essential Prevention Tips
The one thing that most of these faults have in common is the fact that they can easily be prevented if you clean your stove thoroughly on a regular basis. Regular cleaning and the removal of various parts will allow you to prevent food and debris from building up in all sorts of places that you cannot ordinarily see. Regular cleaning also means that you will pick up on any other problems that much quicker because you will be checking your stove more often. Before you call a technician, remember to always check your gas and power supplies. If either has been interrupted by the supplier, this is usually the cause of the problem and there might be nothing wrong with your stove at all.
Remember, no matter what type of stove you have, when a problem needs to be diagnosed or a part needs to be replaced, it is best to call a trained professional. At Max Appliance Repair Ottawa, we are available throughout Ottawa for your convenience. Call us at (613) 518-2177 for speedy stove repairs you can rely on.