GET A QUOTE NOW:
---
Fridge Repair FAQs
Your refrigerator is an essential appliance and, as soon as it breaks down, it's important to contact experts for urgent repairs. Here are some commonly asked questions and answers regarding fridge repairs.
Q: Isn't it cheaper and quicker to perform DIY fridge repairs?
A: In most cases, DIY can save you time and money. When it comes to fridge repairs, this is not necessarily the case. This is because experts work faster and they know where to look for specific problems. At Max Appliance Repair, we stock our vans with parts and tools to perform repairs right away which means that we can work on the problem right away. As for the financial aspect, there are several risks when it comes to performing the repairs yourself. You could pay more for parts and the repairs are not guaranteed. If you order the wrong part, it can also end up costing more.
Q: What should I do if I notice water leaking from my fridge?
A: If you spot water around the base of your fridge, it's a good idea to start by inspecting the drain and pan. If the drainage hose is blocked, it will cause water to flow out through other parts of the fridge. If the hose is damaged, it can also result in leaks.
Q: What steps should I take if my fridge stops working?
A: The first thing to do is check your power and then the outlet. I there are no power problems, check to make sure that the temperature has not been set incorrectly. If none of these possible causes are to blame, call a technician right away.
Dishwasher Repair FAQs
No matter the make or model of your dishwasher, speedy repairs are always important. Spending hours washing dishes by hand is not appealing in the slightest, which is why you need same day dishwasher repairs. You might have some questions, which is why we have included these FAQs and helpful answers.
Q: How soon do Max Appliances Technicians to perform dishwasher repairs?
A: We offer same day service throughout Orleans and we stock our vans with parts and tools to perform repairs. We always do our best to complete repairs during our first visit.
Q: Why aren't my dishes coming out clean?
A: There are a number of possible causes. You could be using the wrong detergent or you might have hard water. You might also need to rinse your dishes before placing them in the dishwasher if you want best results. This depends on the dishwasher and the manufacturer guidelines. If the sprayer arms do not turn, it can also mean that water and soap are not properly distributed.
Q: Why won't my dishwasher turn on?
A: If you do not have any trouble with the power supply or power outlet, there could be an electrical or electronic failure. Contact a professional to perform repairs.
Stove Repair FAQs
Your stove is one of the appliances in your home that you are bound to use every day or, at least, every other day. If you are in need of stove repairs, you might have a few questions. Here are some FAQs.
Q: When can I expect my stove to be repaired?
A: Your stove is essential when it comes to cooking many basic meals. We offer same day stove repairs and our team will get to work as soon as they arrive. We always aim to complete repairs during our initial visit.
Q: Why won't my stove turn on?
A: If you have a gas stove, you will need to check the gas supply as well as the ignitor. For electric stoves, you will need to check the power supply and outlet. If there are no power or gas issues, call your local technician for professional assistance.
Q: Should I repair or replace my stove?
A: In many cases, repairs will cost significantly less than replacing the appliance. It is always best to consider the age of the appliance as well as the cost of repairs versus the cost of a new one. In most cases, it comes down to your current financial situation as well as any personal preferences.
Oven Repair FAQs
When your oven breaks down, it can result in severe stress and inconvenience. Before you become too stressed, contact our team for same day oven repairs in Orleans. Here are a few questions and answers to ensure that you are properly informed.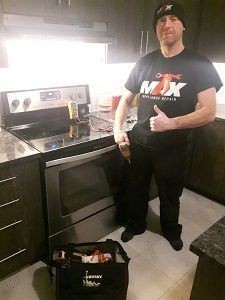 Q:Is it safe to use a faulty oven?
A: Simply put, no. When an appliance like an oven is not performing as it should, you could risk further damage or even a fire. Contact a professional to repair your oven before you use it again.
Q: Can I repair my oven myself?
A: DIY oven repairs might sound like a great way of solving the problem quickly and without spending too much. However, there are several problems that can occur if you are not trained or experienced I oven repairs. It is always best to hire an expert.
Q: Why is my oven not getting hot?
A: If your oven does not turn on or fails to warm up, there could be a number of possible reasons for this and it is best to have a professional diagnose and repair the problem.
Washer Repair FAQs
When you need fast and reliable washer repairs, you might have a few questions and concerns. Here are some common questions regarding washer repairs.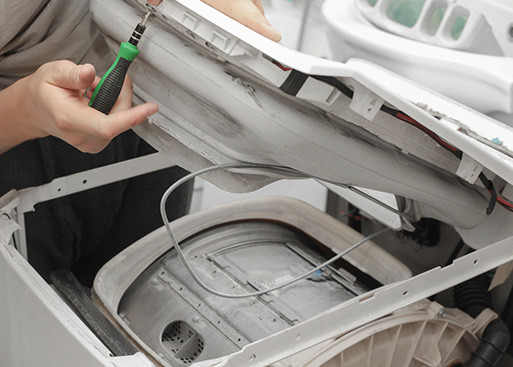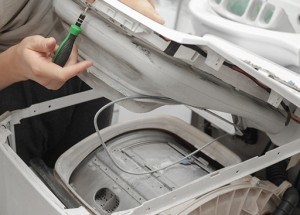 Q: Why is my washer not draining?
A: Your washer will fill up with water and, therefore, it stands to reason that the water will need to find its way out. If your washer is not draining, there could be a blockage or there could be a problem with the pump. A skilled technician will be able to diagnose and repair this problem efficiently and effectively.
Q: Why is my washer not turning on?
A: Your washer relies on electricity in order to function. The lack of a power supply or a faulty power outlet will mean that your washer will not turn on. If there is no sign of an electrical issue, there could be a problem with the inner wiring or electronic system of the washer.
Q: When my washer stops working, what should I do?
A: When your washer stops working suddenly, there are a few things you should check. The power supply, outlet, and water supply should be checked. If there are no problems in any of these areas, it's best to call a repair technician.
Dryer Repair FAQs
Your dryer is another essential home appliance, and there are few things more inconvenient than a broken dryer. Here are a few dryer repair questions and answers. Remember, our team is also available should you have any further questions.
Q: : Why is my dryer not turning on?
A: Before calling a technician, we recommend that you check your power supply and test the power outlet. You can test the outlet by plugging in a small appliance. If it works, there is no problem with the outlet and this means that there could be a problem with the electronics or wiring.
Q:Why is my dryer damaging my clothes?
A: The first thing to remember is that some items are not suited for drying in a dryer. Some items need to be dried on a lower or cooler setting. If you dry these items on a higher or hotter setting, it can cause serious damage. If your dryer is not operating as it should and is running hotter than it should, this can also damage your laundry. If your dryer is getting too hot, it's important to have the problem professionally repaired before using it again.
Q: When should I call a technician to fix my dryer?
A: There are a number of problems that require professional assistance. If your dryer does not turn on, does not turn, makes a strange noise, gets too hot or cold or if you notice a strange smell, it's always good to contact a professional.