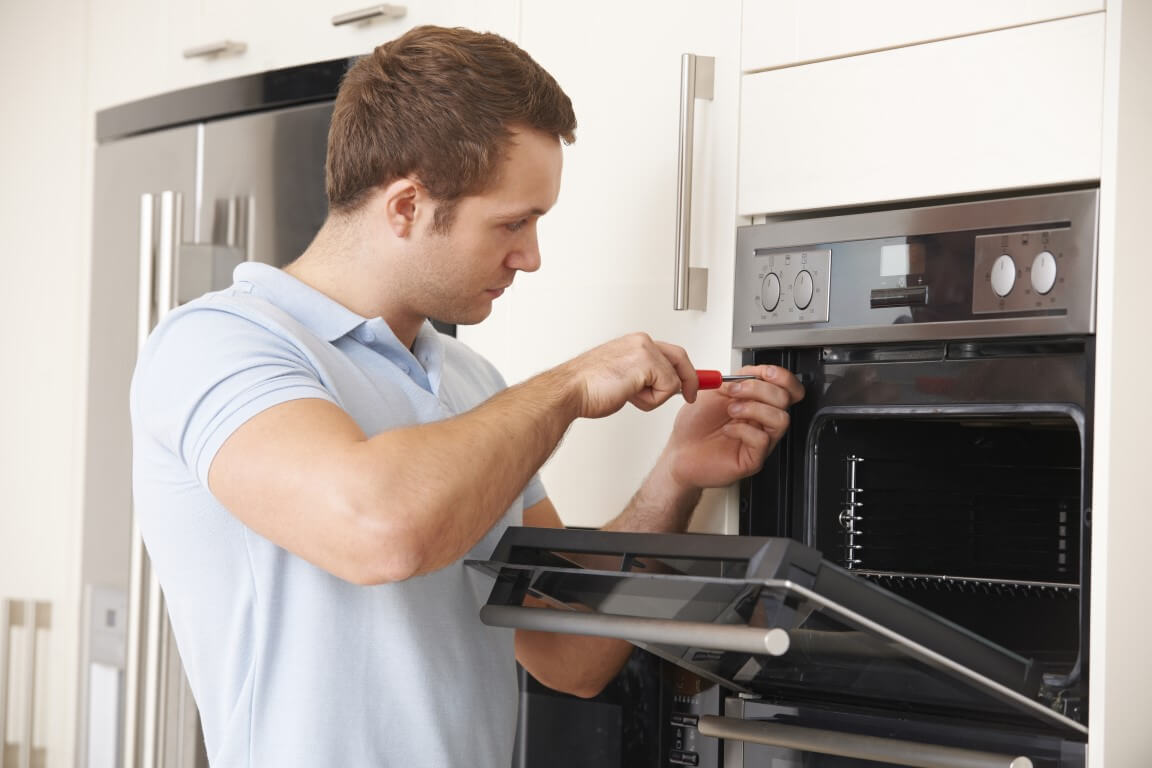 Getting Your Appliances Repaired in Ottawa
A broken appliance can turn anyone's day upside down. You may have had your whole day planned until you noticed that your fridge, washer, oven or other appliance wasn't working. Before you start to let the stress get the better of you, however, you should take a moment to remember these essential tips for getting your appliances repaired in Ottawa.
Check these first
Before you call a technician, it's important to establish that the appliance is, in fact, faulty. There are a number of other possible causes for the perceived fault including power and water supply issues. So, take a moment to make sure that your household power is not out. If your appliance relies on water (like your washer and dishwasher), you should check the water supply next. If water is not coming in, your appliance will usually display a particular error code. If your power is working fine, the next thing you should check is the power outlet. Unplug the appliance that you believe to be faulty and plug in a small appliance like a toaster to test the plug. If this does not work, the fault is most likely the outlet. If it works fine, then your appliance most likely needs repairs.
Why avoid DIY
Some people might believe that DIY repairs are the quickest way of fixing their appliances in Ottawa. However, this is most definitely not the case when you consider the bigger picture. When attempting repairs yourself, without the necessary qualifications and experience, it will take you longer to disassemble and try to figure out which part or parts need to be replaced. Even if you manage to do this yourself, you will still need to source any necessary parts which takes even more time. Then you have to fit the part and reassemble your appliance.
A trained technician works faster, comes prepared with several parts and is able to order any difficult-to-find parts that much quicker too. Not to mention the fact that you cannot guarantee your own work and you may even void the warranty on the part by performing the repairs yourself. Professional repairs are backed by a warranty that will set your mind at ease further.
How long should you wait for repairs?
When you start searching for the right technician, one of the most important things to look for is speedy service. Local technicians in the Ottawa area will be able to arrive quicker and get straight to work on diagnosing and fixing the problem. If a local repair technician does not offer same day service in your area, it's best to keep looking. Especially when the broken appliance is your refrigerator!
Finding a reputable repair technician
Last, but not least, it is really important that you take a bit of time to look into their reputation, qualifications and experience before you make that call. This can easily be done online. Simply check their qualifications on their site along with how long they have been in business. They should have reviews on their website but, if you want a truly objective perspective, you should look for reviews on review sites instead. Sure, there might be a negative review or two. This is not normally a concern. If you notice a pattern, however, this is a red flag.
Do you have a faulty appliance in need of professional and reliable repairs? Do you need speedy Ottawa appliance repairs by trained and experienced technicians? Call Max Appliance Repair Ottawa today at (613) 518-2177.