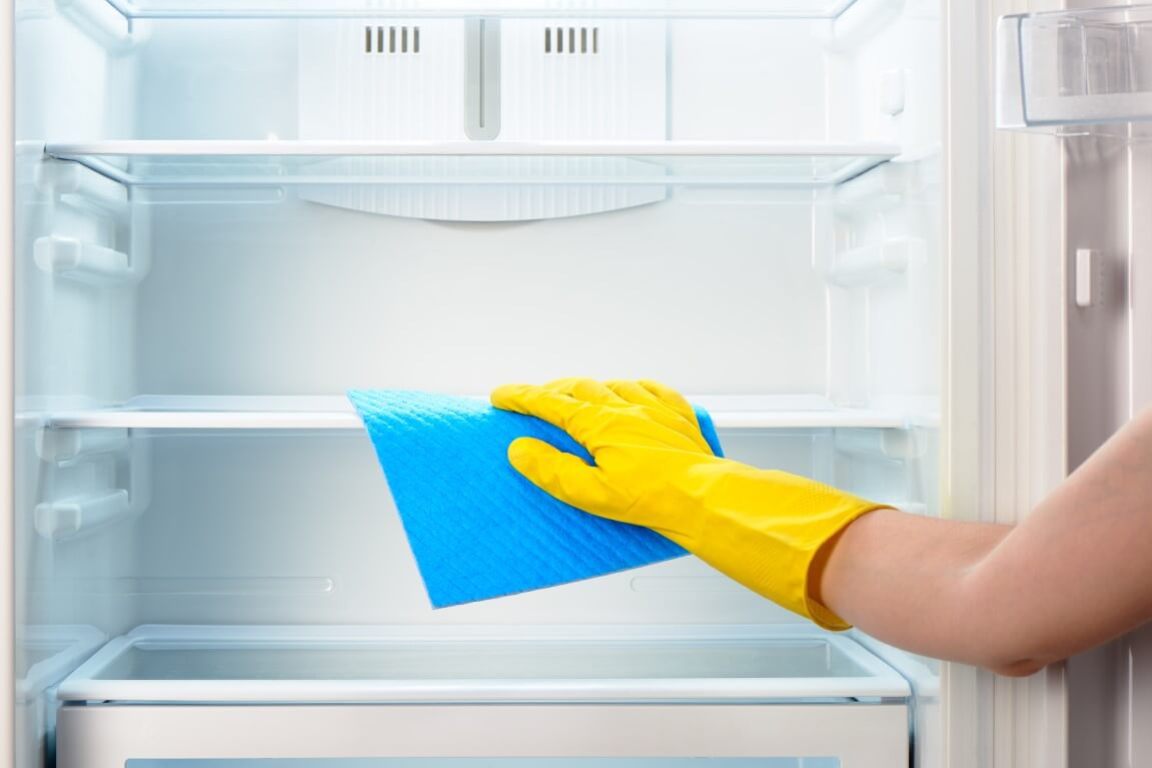 What Should I Do To Maintain My Fridge?
When it comes to taking care of your fridge, prevention is always better than cure. Your fridge needs to run properly day and night in order to keep its contents at the right temperature and safe for consumption. Should something go wrong, all of the perishables in your fridge can go bad within a matter of hours. By creating a regular maintenance schedule for your refrigerator, you will be doing everything possible to keep this essential appliance in top shape.
Clean the drip pan and drain hole
Since condensation forms in your fridge, you can understand why a drain hole and drip pan are so important. Of course, they aren't much good if the hole gets clogged or the pan is full. It's a good idea to clean the drain hole regularly and check the drain pan too. In many cases, the drain pan should have little to no visible water inside. This is because the condensation usually drips down and it evaporates before the pan fills up. It is a good idea, however, to check the pan and wipe it clean whenever you move the fridge for cleaning purposes.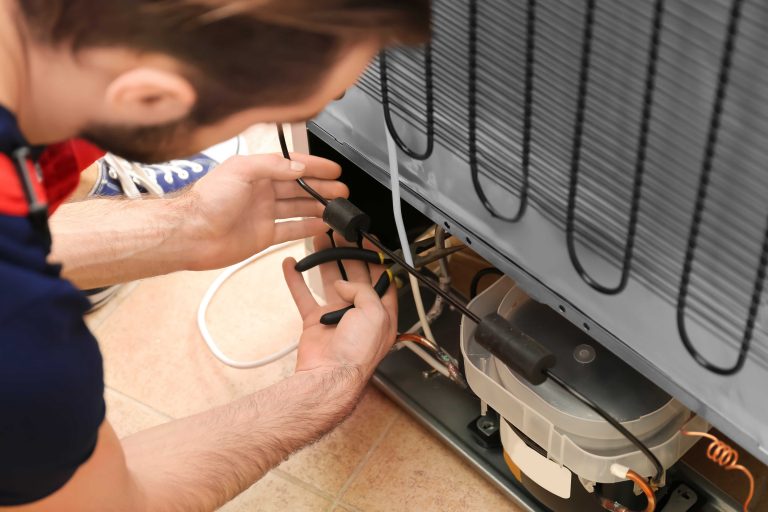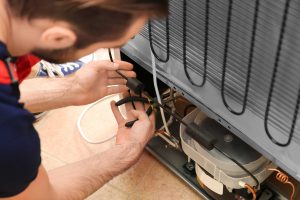 Condenser coil cleaning
Located at the back of the fridge, you will find the condenser coils. These coils are responsible for getting rid of the heat that is created through the refrigeration process. They also have a tendency to attract dust and older dust can become quite sticky or grimy. Regular cleaning, however, will prevent this. It is also important to keep them clean if you don't want to put unnecessary pressure on your fridge. The cleaner they are, the easier it is for your fridge to release heat and it will not work as hard. So, use a brush and vacuum cleaner to clean these coils approximately every three months. If you have pets, you should clean more often since pet hair is a real concern.
Gasket inspection
This is something that should really be done as often as possible. Food and dirt have a way of sneaking in between the grooves on those rubber gaskets that line the fridge door. If they become very dirty, it can result in damage and it can also mean that your fridge is not closing properly. Use a soft sponge or cloth to remove larger debris gently. Wipe with a gentle cleaning solution or even plain water to remove any sticky or stubborn dirt. While cleaning, inspect the gaskets for any cracks or other damage.
Keep it level
If your fridge is not properly levelled, the door will not close as well as it should and it might not seal properly. This can lead to energy loss and put added pressure on the various working parts of your fridge. Using a carpenter's level, you can judge whether the fridge is properly positioned and adjust the feet accordingly. It is best for your fridge not to be perfectly upright but very slightly inclined to the back. This will help ensure that the door closes almost on its own and creates a strong seal when shut.
Water filter replacement
If your fridge has a water or ice feature, you need to replace the filter as per the manufacturer's instructions. They will give you a recommended period of time after which the filter should be changed. Not only is this good for your fridge, but for your health too.
If you notice any problems with your fridge, remember to call an expert for urgent assistance. Timely repairs can make all the difference! For professional refrigerator repairs in Ottawa, call Max Appliance Repair Ottawa at (613) 518-2177.