Initial Basic Checks
Whenever an appliance malfunctions, basic checks are necessary and it is no different for an ice maker. Check the power connection. Test the socket, check the plug and cord, use a voltmeter or multimeter, verify continuity of electricity to the appliance, and ensure the fuse is not blown. Contemporary models would have circuit breakers. It may be tripped.
Check the freezer, and ensure it is operating normally at the required temperature setting. Check the water supply line. If the freezer is turned off or has a reduced temperature setting, if the water supply line is clogged or is leaking, if there is any freezing at the valves or the hoses, then you would have to address these to get ice out of the appliance.
Extensive Inspection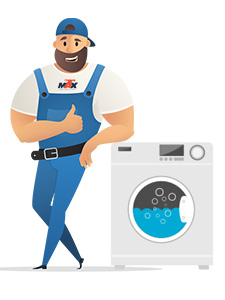 It is quite possible one or more of the simpler issues have led to ice not coming out of ice maker. It is equally likely for a more complex issue to be the real problem. Frozen lines, misaligned control arm, and inadvertent errors can be address immediately. The problem is compounded if there is an issue with any of the crucial components.
An extensive inspection should be carried out by technicians. This includes checking the sensors, thermostat, condenser, evaporator, and compressor, as well as the coolant. If any of these systems is broken or has flaws, then you would not get ice out of the maker. Broken or malfunctioning parts must be replaced. Any component that can be repaired should be restored onsite. Our technicians are fully equipped to complete a thorough inspection onsite, followed by a comprehensive repair, including replacement of parts if necessary.
Call our team at (613) 518-2177 for expert appliance repairs.