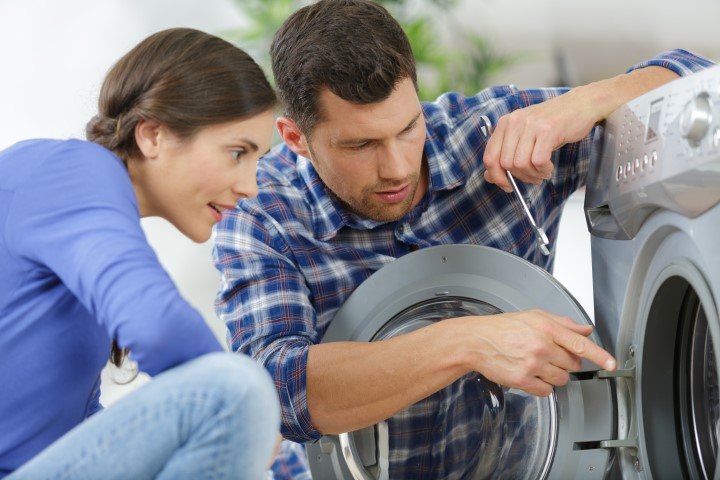 Dryer Repair: What do Error Codes E61/E64 on Kenmore Dryer Mean?
Having a dryer is a modern convenience many of us couldn't imagine living without. While it is possible to hang clothes, for many parts of the year in Canada, it just is not an option and the idea of hanging the clothing of a full family is far too inconvenient a task. This is why it is important to keep your dryer running at its best at all times. This way, when it's time to do laundry, you know you can depend on it. 
However, from time to time, our dryers can begin to have issues and not work as they should. Luckily, there are error codes on newer dryers that allow you to diagnose the problem for yourself so you know how to properly take care of the situation. 
Some of the more common error codes you will encounter if you own a Kenmore dryer are the E61 and the E64 error codes. So in this article, we are going to touch on both and let you know exactly what needs to be done. 
Error Code E61
When error code E61 appears it usually indicates that there is insufficient heating and the maximum heating time has been exceeded. This could be caused by a number of things. 
The issue could be that the heater unit, electronic board, or wiring are faulty,  or the NTC sensor is incorrectly calibrated or out of position. All of these issues revolve around the heating of your dryer, so if you are experiencing these issues, there is a good chance your dryer isn't doing much aside from spinning. 
In order to fix any of these problems, unless you know your way around the machine, you will need to call an appliance repair specialist for dryer repair service. They can help you either replace the faulty parts or calibrate the NTC sensor.  
Error Code E64
If you see the E64 error code on your dryer it is usually due to a faulty thermostat. The thermostat is what controls the heat within the dryer and if there are problems with it you could end up burning your clothes or be left with clothes just as wet as when you put them in the machine. 
The E64 error code could also indicate that the wiring or electronic board is faulty. If this is the cast these parts will need to be replaced. 
Regardless of which part is faulty within your machine, you will need to get them replaced. If you need some help replacing your dryer faulty parts, you can contact your trusted appliance repair company for dryer repair services.
No matter the dryer issue you have, you can count on our team of trained technicians. Our same day dryer repair service is just a phone call away. For speedy service throughout Ottawa, call Max Appliance Repair at (613) 909-7582.