Common Errors
Dishwashers use either heating or condensation to dry the essential utensils. Some contemporary models may use a bit of both. The two methods are quite distinct, and take different spans of time to dry various materials. You may choose an inappropriate cycle for a given material. Refer to the manual for instructions. All major manufacturers recommend specific modes and cycles for glass, ceramic, plastic, and other materials. Dishes and utensils dry quickly or slowly depending on the material they are made of, the heat they are subjected to, and whether or not the dishwasher facilitates swift condensation.
A common inadvertent error is overloading and misplacing the utensils. Dishwashers have racks. Place the items in appropriate racks. Do not overload a cycle. Always choose the right mode and cycle. Do not stop the dishwasher manually, avoid opening the door till the entire process is complete, and wait for the appliance to issue timely signals. It is better if you do not combine too many different materials in the same cycle. They will not be identically dry.
Common Glitches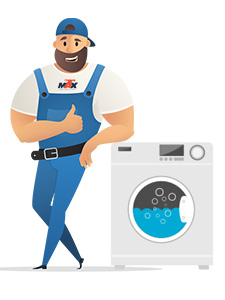 If your dishwasher doesn't dry dished despite no error on your part, then the problem could be in the vent, heating element, motor, sensor, and drainage. The vent may have some obstruction. Remove the blockage and ensure every other inlet ; outlet are unclogged. The heating element may have weakened due to use or some other reason. This would have an adverse effect on drying. The heat sensor may be defective. The motor may be failing. The drainage may be inefficient. Appropriate and timely drainage ensures dehumidification, which is necessary for optimum drying of dishes.
Call our team at (613) 518-2177 for expert appliance repairs.