Soap Dispensing Problem
A common reason why a dishwasher doesn't dispense soap is some kind of blockage. Like all inlets, outlets, and valves, the dispenser could get clogged. Food particles, residues buildup, debris of grime and other materials can clog the dispenser. Clear out the blockage and see if the dispenser works as it should. Utensils may also cause a temporary block. If an item or two get in direct contact with the dispenser and blocks its path, then no soap would come out during the cycle.
A relatively uncommon problem is the door. Improperly shut doors or unlocked latches can prevent the dishwasher from dispensing soap. This is uncommon because unlocked doors would not allow the dishwasher to start in the first place. There would also be a substantial leakage of water. Any component near the dispenser, which may have come loose, could create some kind of interference. Check the latch, hinge, rinse aid cap, wax motor, bi-metal release, and of course the door.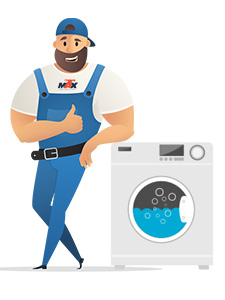 The other potential causes require a more comprehensive inspection. The dispenser could be defective. It may be broken completely, or it could be unresponsive to the sensor. The sensors could be failing. There can be circuitry related issues, which would prevent sequential actions as per the mode and cycle requirements. All such issues can be thoroughly checked for and detected. Our technicians can carry out onsite dishwasher repair, including replacement of any part that is beyond restoration. Call us for a free and nonobligatory quote. We offer same-day service throughout Ottawa. You may also schedule another date and time as per your convenience.
Call our team at (613) 518-2177 for expert appliance repairs.