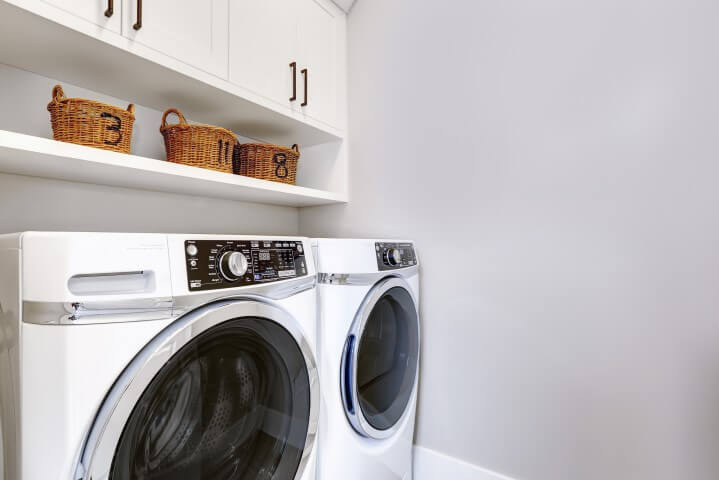 How Can I Maintain My Dryer
Life without a reliable dryer can prove to be more than just tricky. It can be downright inconvenient. What many people do not realise is that, with the right maintenance routine, you can keep your dryer running smoothly and avoid premature repairs. Not only is this great news in terms of convenience, but also for your pocket. To keep your dryer in top shape, follow these essential maintenance tips.
Clean the Vent
Your dryer relies on free airflow in order to work properly. The warm air will flow through the appliance before it is released through the exhaust vent. Heat has a way of attracting dust and the smallest of particles. While these particles are tiny, they can cause quite a problem when they build up in the vent. Make sure that you clean the exhaust vent of your dryer at least every two years. Not only will this benefit your appliance, but it is also essential for preventing fires.
Clean the Vent Cap
The exhaust vent will meet the outside world at some point. This is where you will find your vent cap. Just like the vent itself, this cap can become covered in dirt, dust and lint. Not only does lint and dust from the dryer make its way here, but it is also exposed to the elements. Clear away dirt, leaves, grass trimmings and any other debris that causes an obstruction.
Avoid Overloading
While it might seem like we are saving time by filling our dryers to the brim, we are doing more harm than good. This is a fairly common mistake that can easily be avoided. When you overload your dryer, you place extra strain on the working parts. In addition, warm air does not flow as freely between all the items in your dryer which results in uneven drying. Your dryer will take at least twice as long to dry all your laundry and the results may not be quite what you expect.
Clean the Lint Screen
You may already know how important it is to clean the lint screen every time you use your dryer. However, it is also important to get into the habit of performing a deep clean every three months. Use some laundry detergent to clean the lint trap before rinsing thoroughly. You can also use a dryer lint brush to clean inside the trap where lint loves to hide.
Replace Your Plastic Vents
If you have exhaust vents made from plastic or vinyl, you might want to have them replaced with metal vents instead. Metal is safer since you don't have to worry about it melting or causing a fire.
Clean the Drum
This is important for all dryers and especially if you use dryer sheets. Dryer sheets are known for leaving behind a residue and, over time, this residue accumulates. The best way to clean the inside of your dryer is by using a microfibre cloth and some rubbing alcohol. Once you have wiped down the entire surface, you can allow the drum to air dry before you use it again.
Remember to always keep some space between your dryer and the surrounding walls. When cleaning, you should also clean around and under your dryer. Your dryer can pick up dust and debris from its immediate surroundings so a clean environment will also help prevent dirt from building up inside the vent and filters too quickly. If you notice that your dryer is not working as it should, remember that it is best to avoid use and call a technician right away. For speedy dryer repairs, contact Max Appliance Repair Ottawa at (613) 518-2177.